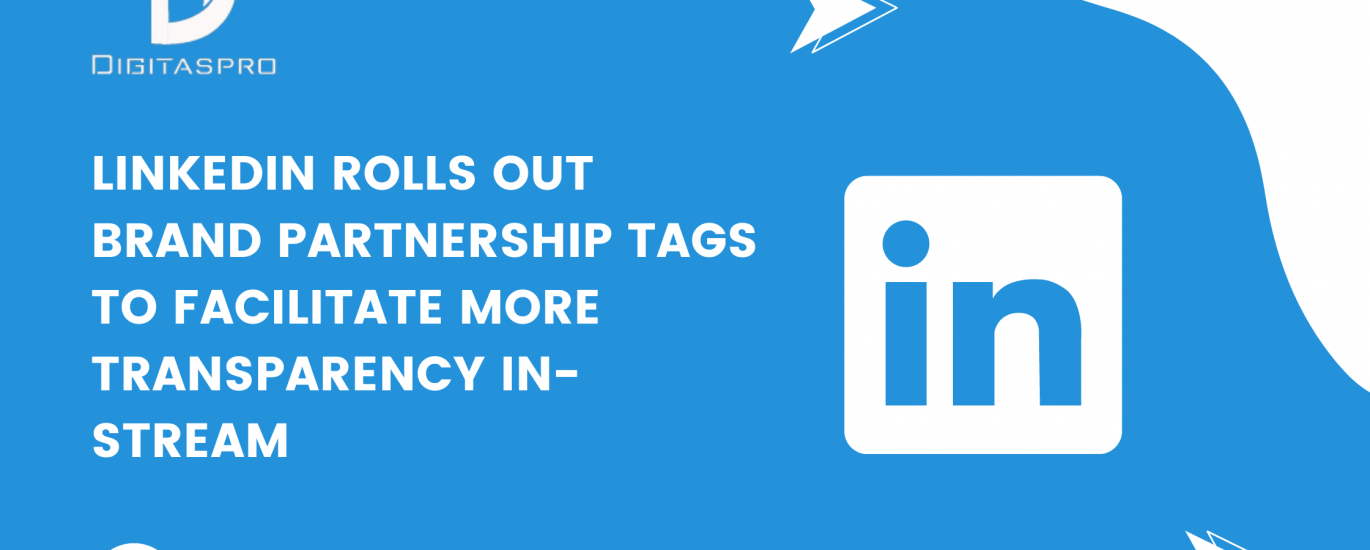 LinkedIn is rolling out a new feature that will make it easier for users to identify posts that are part of a brand partnership. The new "Brand Partnership" tag will appear at the top of posts that have been created in collaboration with a brand.
The tag is designed to help users make more informed decisions about the content they consume on LinkedIn. It will also help to ensure that brands are transparent about their partnerships with influencers and other content creators.
To add a Brand Partnership tag to a post, users will need to select the "Brand Partnership" toggle in the post creation options. Once the tag is added, it will appear at the top of the post, below the user's name.
The Brand Partnership tag is just one of the ways that LinkedIn is working to improve transparency on the platform. The company has also introduced a number of other features in recent years, such as the ability to see who has viewed a post and the ability to report spam and abuse.
The introduction of the Brand Partnership tag is a positive step for LinkedIn. It is a clear signal that the company is committed to creating a more transparent and trustworthy environment for its users.
In addition to the blog post, here are some other things you can include:
An introduction to LinkedIn and its role in the professional world.
An explanation of what brand partnerships are and why they are important.
A discussion of the benefits of the new Brand Partnership tag for users, brands, and influencers.
Examples of how the tag can be used to improve transparency on LinkedIn.
A call to action for users to start using the tag.